I am Ton Boxman and my cynological roots start with the New Foundland, as a breeder, breed advisor, exhibitor and as a mating assistant.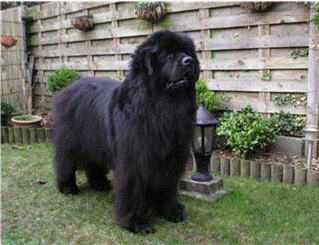 I don't think that there is anyone in the Netherlands who has helped create more pups than me.
After 32 years of stud dog handling there will have to be well over a few thousand pups!!
Topbreeders from all over Europe know how to find Nunspeet, but also the occasional breeders like tot use my help with a mating.
Of course there are always a lot of jokes made by family, friends and neighbours, usually a bit sexualy related, but the most heard comment i get is:
Can't those dogs do it on there own?
I can assure alle those people, the dogs are always doing it themselves!